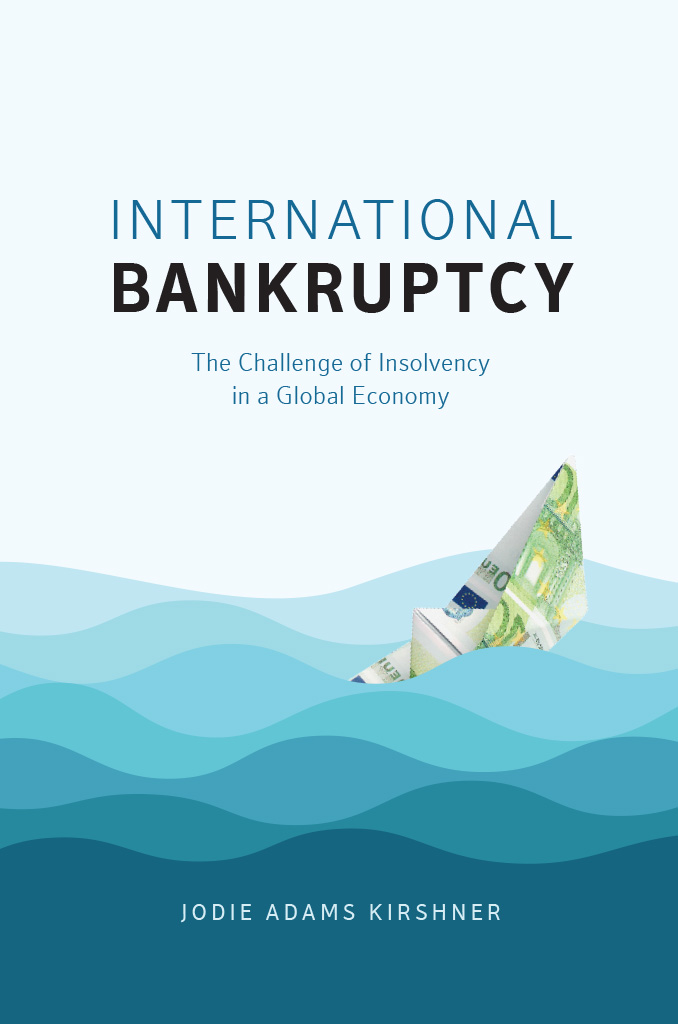 International Bankruptcy:
The Challenge of Insolvency in a Global Economy
With the growth of international business and the rise of companies with subsidiaries around the world, the question of where a company should file bankruptcy proceedings has become increasingly complicated. Today, most businesses are likely to have international trading partners, or to operate and hold assets in more than one country. To execute a corporate restructuring or liquidation under several different insolvency regimes at once is an enormous and expensive challenge.
With International Bankruptcy, Jodie Adams Kirshner explores the issues involved in determining which courts should have jurisdiction and which laws should apply in addressing problems within. Kirshner brings together theory with the discussion of specific cases and legal developments to explore this developing area of law. Looking at the key issues that arise in cross-border proceedings, International Bankruptcy offers a guide to this legal environment. In addition, she explores how globalization has encouraged the creation of new legal practices that bypass national legal systems, such as the European Insolvency Framework and the Model Law on Cross-Border Insolvency of the United Nations Commission on International Trade Law. The traditional comparative law framework misses the nuances of these dynamics. Ultimately, Kirshner draws both positive and negative lessons about regulatory coordination in the hope of finding cleaner and more productive paths to wind down or rehabilitate failing international companies.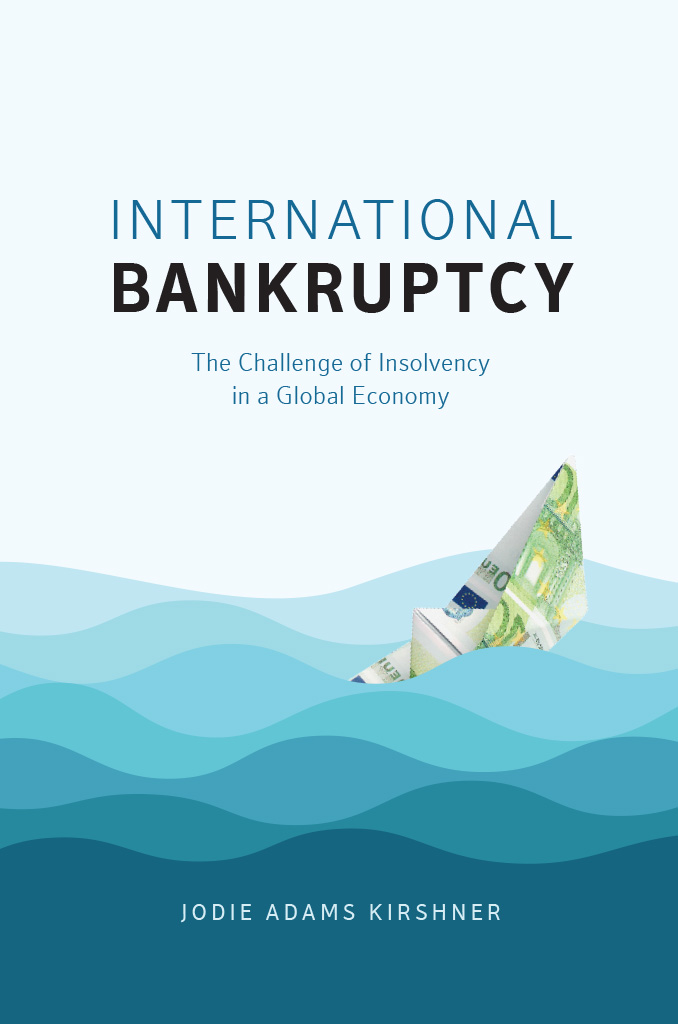 International Bankruptcy is available in hardcover or eBook from major retailers and independent bookstores
"With engaging real-life examples of the major corporate and financial collapses,
International Bankruptcy
puts the issues clearly in context, bringing home to readers just how difficult it may be to resolve issues in this area. An invaluable addition to the literature in the field, the book is filled with clear, accessible, and practical insights."
—Paul J. Omar, Consultant to the IFC, Editor of the International Insolvency Review, and member of the European Commission's Experts Group on Restructuring and Insolvency